Sports Medicine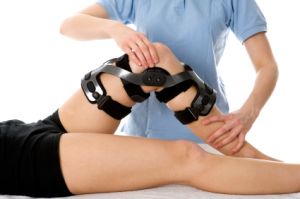 What is Sports Medicine?
Sports Medicine is a term used to describe the therapeutic elements associated with exercise and sports. Hereford Physical Therapy & Sports Medicine's Certified Athletic Trainers and Physical Therapists have over 50 years combined experience in providing sports medicine to a variety of athletes, including recreational counsel, high school, collegiate and professional programs.
Our sports medicine model incorporates:
Injury Prevention Programs.
Immediate Recognition, Evaluation and Assessment of injuries.
Rapid onset of treatment, rehabilitation and reconditioning.
Safe return to play and activity.
Our Sports Medicine Team establishes relationships with local sports medicine physicians, nurses, dietitians, and other health care clinicians to provide the highest quality athletic health care available in the Baltimore metropolitan area.
Communication among all members of the health care team is essential to ensure continuity of care both on and off the field. We constantly strive to keep open communication between the athlete, members of the health care team, parents, and coaches. We work on the sidelines as well as in the clinic, and our goal is to facilitate the wellness and safe return to play for of our athlete patients.
Our treatment programs place special emphasis on the prevention of injury as well as the rehabilitation of an injury once they occur. We understand the importance of training and conditioning to prevent further injury. Thus, patient education is a large part of treatment, and helps to guarantee results.
Our standard of excellence makes us one of the best true Sports Medicine facilities in Baltimore County.
Outreach Programs
Hereford Physical Therapy & Sports Medicine provides athletic training services to Hereford High School. We work closely with the athlete's treating physicians to provide a safe return to the playing field or court.
Our Sports Medicine Team also provides outreach services to area recreational councils. We offer injury evaluation services, instruction on injury prevention/rehabilitation, and other health related concerns.
To ensure safety and peace of mind at your next athletic event, consider having Certified Athletic Trainers from Hereford Physical Therapy & Sports Medicine at your event to provide on-site medical services.
Sports Injuries Screening Clinic
Hereford Physical Therapy & Sports Medicine is proud to extend a Sports Injuries Screening Clinic to the Northern Baltimore County community.
This service is offered to all elementary, middle, high school and recreational (rec) council athletes. This clinic's purpose is to provide injury assessments by Certified Athletic Trainers, and recommend appropriate medical management, if necessary, to the athlete and his or her parents or guardians.
Schedule and Procedure
Open to all elementary, middle, high school and rec council athletes.
Parents or legal guardians must accompany athlete.
Please call us first at (410) 357-0070 to let us know you are coming.
The initial assessment and recommendations are free of charge.
This injury assessment is not a medical diagnosis, and does not take the place of an evaluation or diagnosis by a licensed physician. This service will not override a return to play restriction placed on the athlete by his or her treating physician.