Orthopedic Physical Therapy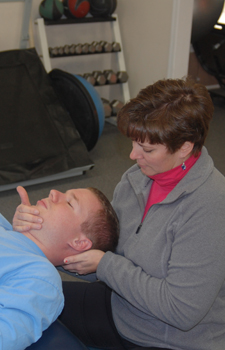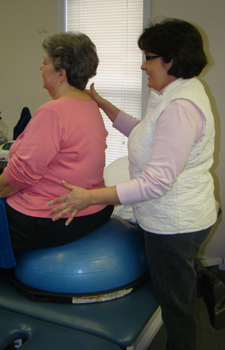 Orthopedic Physical Therapy deals with the evaluation and treatment of musculoskeletal injuries. The term musculoskeletal refers to the bones, muscles, and soft tissues that make up the human body.
There are three basic types of orthopedic injuries.
Traumatic Injuries - These injuries usually occur due to a single incident or accident. Examples would include a sprain/strain to one of the bodies many ligaments or muscles, or a fracture to one of our 206 bones.
Overuse Injuries - These injuries usually occur because of a repetitive stress. For example, a repetitive gripping or reaching during the day may cause a tendonitis injury to the shoulder, elbow, or hand. Long distance runners may suffer overuse injuries to the knee or foot.
Chronic Injuries - These injuries usually indicate a long-standing, recurring problem. These problems may be due to a biomechanical misalignment, or perhaps due to a significant past injury that has not fully healed and does not allow a full return to a normal range of movement. Examples might include chronic back pain.
Orthopedic Physical Therapy begins with knowledge of the body's anatomy and physiology to promote initial healing from an injury. It then builds on this by teaching proper exercises and rehabilitative techniques that will promote healing and help limit further injury or re-injury. The goal of therapy is to return the patient to their level of functioning prior to injury.
Hereford Physical Therapy & Sports Medicine's physical therapists have experience in treating a variety of orthopedic conditions. These include:
Low Back Pain
Cervical Strains
Post Surgical Rehab (for the spine, shoulder, knee, hip, foot, etc.)
Total Joint Replacements
Anterior Cruciate Ligament (ACL) Injuries and Reconstruction
Sprains and Strains (of shoulder, elbow, wrist, knee, ankle, hip, etc.)

Sports Specific Injuries
Running injuries including orthotic fabrication
Consider Hereford Physical Therapy & Sports Medicine for your orthopedic physical therapy needs. Please feel free to contact one of our physical therapists or athletic trainers if you have any questions.